Nordic Poster
Poster, 42 cm × 59.4 cm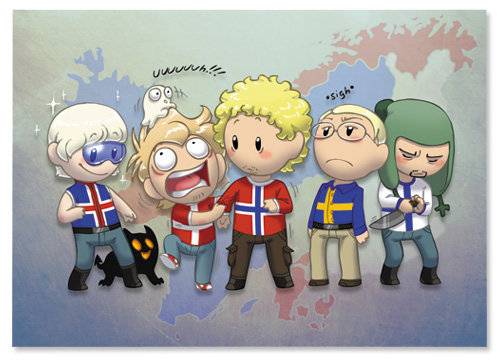 42 cm × 59.4 cm Poster
(16.5 inches x 23.3 inches)
A lovely poster for your wall.
Country spirits featured: Iceland, Denmark, Norway, Sweden and Finland.
The posters are printed on thick Gloss Art 170gsm paper, they are full colour on the front side, blank white on the back.
The posters are packed in hard tubes and sent via Royal Mail.
---
"The poster arrived in one piece. Very pleased with quality, packaging and customer support."
- Anton
---
contact@satwcomic.com
Price:
$14.70
(
€10.65
) (
£8.75
)
Price includes postage.
PayPal:
Bitcoin:
Pay With Bitcoin
Want both posters?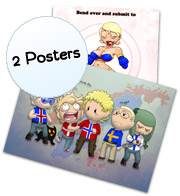 Buy Both Here
Or a badge?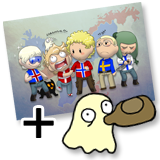 Badge and Poster
---
More Products
---
About / Contact / Track my order / Returns / Security / Reviews
Copyright © 2021 Mepsu Ltd